The Merchant Account
Cash Advance can be
A Win-Win-Win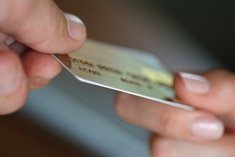 Have you heard?

People are saying that merchant account cash advances are easier and faster than traditional business loans.
But are they better?
Maybe you qualify for a bank loan but prefer to get financing quickly and without the red tape?
You might be a:
Doctor
Dentist
Veterinarian
Medical Office
Clothing Store
Retailer, Etc.
I'm with you. Seriously, who wants to deal with red tape?
Don't everybody stand up all at once….
Of course, no one in their right mind really wants to deal with the infamous red tape of traditional financing.
Going to the bank is simply out of the picture if you looking for the easiest and quickest form of financing.
It just takes so loooooooooong.
We do it because we have no choice. Because if we don't then the money we need to grow our business will remain in their pockets instead of ours.
Your Questions
So then, what's the best way to finance my business?
What is the easiest, fastest, most efficient way to get the money I need?
A merchant account cash advance could fit the bill for all of the above.
Real Answers
So then, what's the best way to finance my business?
Each business has to make their own decision about what's the best route for them.
Many are choosing merchant account cash advances as the best source of funding right now for a few reasons. Consider this...
There are so many loan products available but lenders are getting tighter and tighter with their money.


Extensive documentation requests and strict underwriting are only making it more difficult for business owners to qualify.


On the other hand, the credit crunch is barely affecting merchant cash advances?
Why not? Because as long as people are in business and accepting credit cards, merchant advance providers are willing to pay.
Not to mention that they tend to be more open and free with advancing their money as long as they feel confident that the credit card sales will keep coming.
What is the easiest, fastest, most efficient way to get the money I need?
Easy…
In comparison to traditional loans merchant account cash advances are way easier.
For instance, for an SBA, commercial, hard money, or bank loan, the following would likely be requested just to get pre-approved. This doesn't include the documents lenders may request after their initial review.
Personal financial statement
Personal tax returns for last 2-3 years
Business tax returns for last 2-3 years
Business plan(s)
But with merchant cash advances, these are all examples of paperwork that's not required.
Qualifying for a merchant account cash advance is like child's play in comparison. The paperwork these providers require is simple…
A lease or mortgage statement
Bank statements for past 3 months and
Merchant processing statements for the past 3-4 months.
There is a caution here. After their initial review and pre-approval, providers will likely request more documents such as...
The Business license


Proof of ownership of the business (may use a tax return) and


A year to date profit and loss statement.
All these still pale in comparison to the detailed documentation requests and red tape of traditional business loans.
Also, credit score is not a big underwriting factor.
The provider gets the money back directly by means of the credit card processing. Hence, they don't need to worry so much about if you pay your bills on time.
Instead, their primary concern is that you'll stay in business and keep accepting credit cards.
Customers want to purchase with credit cards anyway.
When you start to accept credit cards, it usually boosts sales immediately. People learn they can enjoy the convenience of not having to carry cash to your business. They spread the word and more customers head over to purchase your products or services.
Fast...
It's one of the only ways you can get as much as $250,000 in less than 10 days and in some cases less than 5 days.
10 days is from application to close. Not from pre-approval to close.
This distinction is important because although lenders for traditional loans may claim they can close in 30-45 days, it's often not until 60-90 days that a closing actually takes place if you count from application to close.
When you need money, you need it now. You likely cringe at 30 days let alone 90 or more!!!
So the expedient 5-10 day window of the merchant account cash advance is extremely appealing to practically every business owner we know.
In fact, if you find a program faster than that, please Contact Us at the Business Loan Express page and let us know. Because we haven't seen to date any type of business financing that's quicker.
Efficient...
Once you establish a relationship with a provider, you can
get another advance


as often and


as quickly


as you can pay the previous one back


without having to re-apply!
This is more efficient than an unsecured line of credit because the monthly payments don't go up just because you used the money.
It's definitely more efficient than a secured business loan where there often isn't a revolving line available at all.
Plus, since there's no personal guarantee required, you get to keep your precious assets and your valuable credit score even if the business fails.
You can constantly use this flow of money to finance and refinance and refinance again. All without paying excessive fees.
You've already established a rate, and as long as the provider feels comfortable that you'll be in business they'll re-advance your account.
You may even qualify for a lower rate if you…
Request it


Maintain a good relationship with your merchant provider and


Increase your monthly credit card sales
Here's the caution though,
There is a price to pay for all the benefits of a merchant account cash advance.
The cost can be more expensive than traditional forms of financing when you add up the all of the money the provider charges on the discount rate, equipment and fees.
To learn ways to minimize the cost of small business merchant accounts, click here.
Be sure to weigh this factor when determining if it's the best form of financing for your business.
In a nutshell, merchant account cash advances can be one of the best ways to finance your business. It's easy, fast, and certainly efficient.
It creates a win for three parties...
You,


Your customers, and


Your merchant provider.
Making it a potential win-win-win.
In fact, It has the qualities you'd look for in a business partner, that you might choose to keep around for a lifetime ;-)
Any other questions about this form of financing? Feel free to let us know at the Business Loan Express Contact Us page.
We'll be making every effort to answer your questions right here at guide-to-business-loans.com.
Return From: The Merchant Account Cash Advance is Easier. Faster. Better? (Top)


To: Business Loans (Home)


Also See:

Merchant Cash Advances to the Rescue…
Merchant cash advances should be of particular interest to anyone in a cash business. Educate yourself now and avoid surprises later.

Small Business Merchant Accounts Come in All Different Shapes and Sizes.
Small business merchant accounts are required to qualify for a merchant cash advance. So pick the best provider from the start.