Contact Us Right
Here at the
Business Loan Express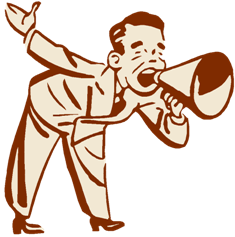 Welcome to Guide-to-Business-Loans.com.
You've arrived at The Business Loan Express!
The place for every kind of business owner.
Where you can Express Yourself about all things Business Loans!
Use this all-in-one Contact Us form to communicate with us about anything.
Ask a question about business loans that we haven't answered yet.
Tell us about an experience you've had with a lender or broker.
Introduce yourself and give us feedback for this site.
Request a business loan application.
Communicate with us about whatever you like. We can't wait to hear from you!
After you submit the form, we encourage you to come back and check out the...
Business Loan It! Blog.
There you can get all the latest information available from Guide-to-Business-Loans.com
Business Empower
Phone: 773-785-9344

Fax: 773-830-1930
Return from Contact Us Via the Business Loan Express to Business Loans